Apartment M
This maisonette apartment renovation in Berlin is characterized by the openness of the floor plan and the playful choice of material and colours. To maximize the use of the space and ensure brightness, almost no walls were built. The functions of table-stove-kitchen-storage-bathroom-lighting intersect and result in hybrid objects that stand sculpturally in space.
All furniture is designed for high flexibility in space use and plays with the juxtaposition of diverse materials. One of the main features of the apartment is the kitchen, in dark blue linoleum, fitted with a bespoke table in stainless steel and terrazzo, that doubles also as a kitchen counter.
The bathroom, hiding in the centre of the space in a standing functional wooden block, is fitted with high cabinets, glass and colourful tiles, a bespoke installation from the artist Erik Winkler.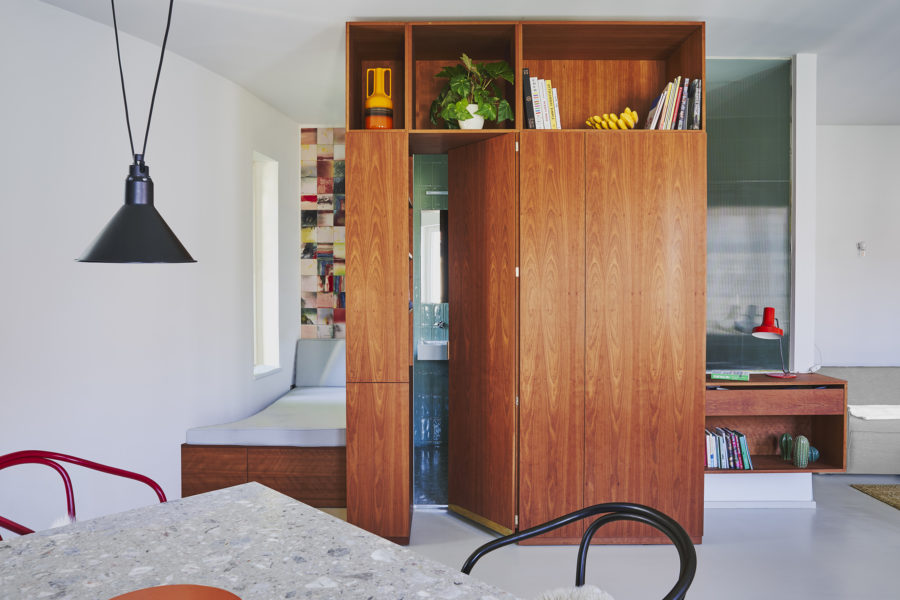 All images © Johannes Förster