Why Do Birds
in collaboration with Malte Wittenberg Architektur
The need for expansion and representative space for a media agency, created the framework for this renovation project in Berlin, characterized by a highly flexible and multifaceted design. Taking advantage of the inherent qualities of the existing industrial architecture, we transformed the former workshop into a modern office landscape. The company's open work structure inspires a plan that plays with the idea of interior and exterior spaces.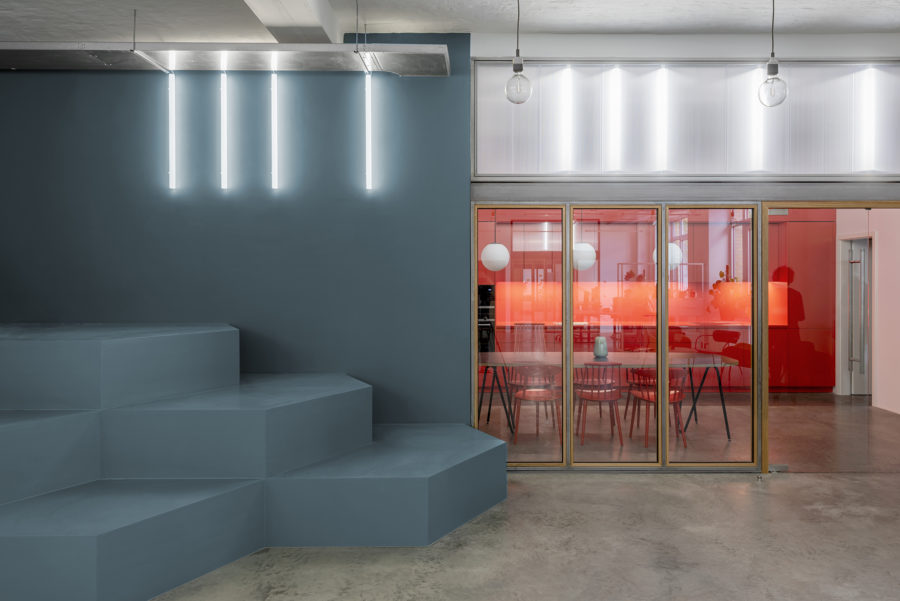 Two rooms divide the central space into two main open-office atriums. Smaller offices and other programs, like conference rooms or studios, are organized at the perimeter, behind a custom-made modular wall system in steel, wood, and glass.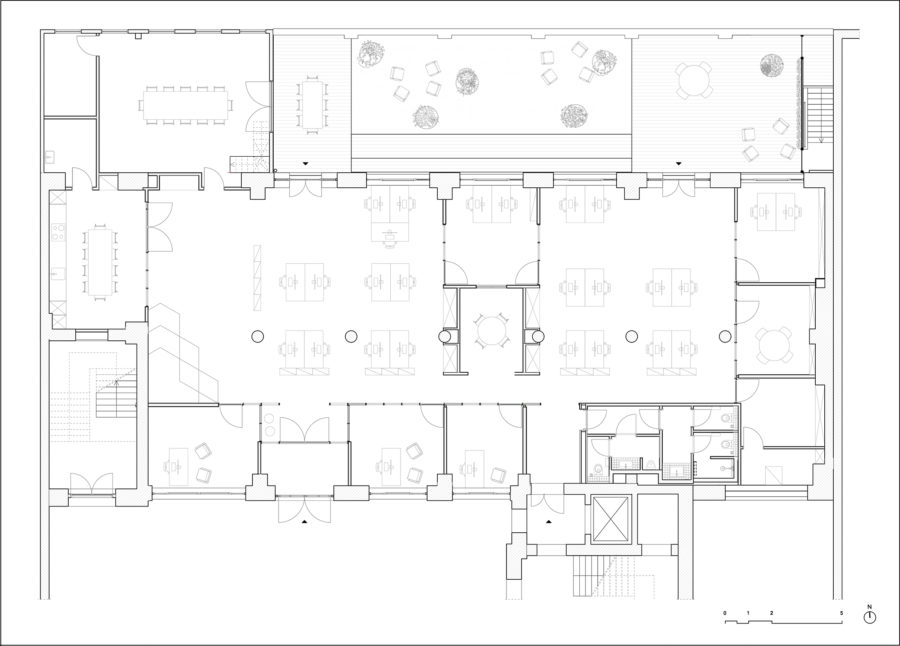 Bright colour notes are featured in the common spaces' bespoke furniture: the kitchen, the wooden tribune, as well as the restrooms.